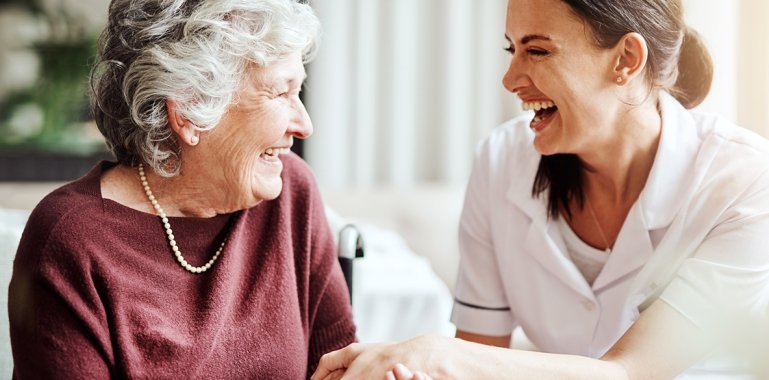 Home nursing is nothing but "THE CARE YOU NEED IN THE PLACE YOU LOVE"
Home health care services is an ideal option for the patients or aged people who are recovering from and from an illness or injury and need ongoing care after discharge from the hospital. It is good choice for patients who need regular monitoring and support.
Qualified home health care nurses from Wellnezzone will typically visit a patient on regular basis and provide a wide range of services, such as, monitoring vital signs, administering medication, providing wound care, and giving injections. They may also help patient with activities of daily living such as diaper changing, bathing, and changing dress, feeding and walking.
Home health care services includes any kind of professional support which will assists person to live safely and securely in their home. Professional care givers such as nurses, service attenders, physiotherapists, occupational therapists, speech therapists and General physician provide short term or long term care at home, depends on their needs.
Wellnezzone home health care services can help someone who is aging and needs assistance to live independently; is handling acute and chronic health issues.
Importance of home health care services
It can enable safety and security
It can improve independence
It can ease management and treatment of ongoing medical condition
It can helps to avoid unnecessary hospitalization
It can aid with recovery after hospital stay
Find care by condition or disease
When the multiple types of home care may serve different needs, they share a common goal to enable happier and more independent living for the people receiving care, and providing support and peace of mind for their families. Wellnezzone helps lots of clients, each with their own unique needs and customized care plan. Since we serve clients with such a wide variety of diagnosis, it would be impossible to include each one.
Personalized care for every situation
Choosing to invite nurses into your home is a big decision. We at Wellnezzone, we pride ourselves on offering the highest quality home care services you can find, and delivering them with excellence, compassion and reliability. Wellnezzone offers a wide variety of services as each client has their own set of unique needs.
What is Long-Term care?
Long term care refers to an elaborated range of medical, social, personal and psychological (counseling) services provided by wellnezzone health care to meet the physical, social and emotional needs of people who are disabled or chronically ill. Home health care services may be the best choice for the people who require 24 hours medical care and supervision.
How can I find right home health care?
Finding the right home health care is takes time. It is important to begin the search for a suitable health care service with affordable price. Talk with your family member about what services they will need. Take time to confirm what services are important before calling different nursing homes.